Craig Charley
8 Jul 2013
Scaled to Death: Is Guest Blogging Still Worth It?
Update 09/07: Search Engine Land have reported that Google's John Mueller has twice stated that if you are guest blogging for links, then those links should be nofollowed. This is stronger proof than ever that Google considers guest post links a violation of their Webmaster Guidelines and it's a matter of time until we see some sort of 'guest post link penalty'. I think this should be taken with a pinch of salt so you shouldn't rush out and nofollow all your posts, but you should definitely think about the kinds of sites you are writing for and the quality of your content.
Nearly two years since we wrote about guest blogging as the next big thing for SEO and link building, it's time to look at how guest posting has changed, the impact of scaling and whether it's still a valuable SEO technique.
It's important to remember that content marketing is not just guest blogging. Find out exactly what it is on our Content Marketing Course or read our Content Marketing Guide.
What is "Good" Guest Posting?
For reference, I'm going to define what I mean by "good" guest blogging:
Writing articles for sites that you do not own with the aim of not just building links but relationships, traffic and brand awareness.
This is a hard job that requires creating content as good (if not better) than what you would publish on your own sites and an active relationship with the site that you hope to write for.
When guest blogging first appeared as an SEO technique, a lot of people had been doing it already - both for links and not. Some people were ahead of the game, realising that easy to build links would soon be a thing of the past. Others were just applying offline techniques to their online marketing efforts.
How Guest Posting has been Scaled to Death
As Google got better and better at weeding out links from directories, forums, link-wheels and comments, SEOs had to figure out a new way of building links; guest blogging seemed like the perfect solution.
Once an SEO technique makes it on to the major SEO blogs (Search Engine Land, Search Engine Watch, what was SEOmoz back then) agencies, freelancers and in-house SEOs in competitive niches find the need to scale it to compete.
Webmaster Apathy
The scaling of guest blogging is what has led to every webmaster in the world being inundated with guest post requests on a daily basis. These range from the spammiest 'Dear webmaster, I blog for you with article high quality original. You put it on today with link to site http://www.fastloans.net' to the more considered approaches where the guest blogger has actually bothered to go on the site they want to write for.
Unfortunately, the first type of guest post request is all but ruining it for the second. Many blogs have now established a 'no guest blogging policy' and completely ignore requests. See State of Search's explanation to understand why sites have had to resort to this.
We've taken a similar approach at Silicon Beach; due to the amount of requests we can't respond to all of them. While we would accept a post if the right person approached us, and while we're sure the article idea about plumbing services that we received this morning would have been an excellent resource, it's just not right for our site.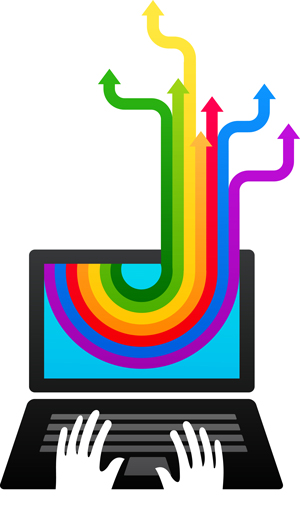 Last year we received an outreach email from a certain popular travel comparison site offering a 'placed article with link' along with £300. There was no mention of the content of the article, their sole tactic was to offer the money as the incentive. Needless to say we turned it down.
Matt Cutts Takes Notice
More than once this year, Matt Cutts has mentioned that Google are considering looking at guest posting. It would be very easy to do in the majority of cases - 400-600 words followed by a bio with exact match anchor text.
James Finlayson proved how guest blogging can lead to a very unnatural link graph; the type of link graph that Google notices.
They're taking notice for the same reason they picked up on infographics and press releases. Google don't want there to be a scalable, automated, easy way to build links. They want it to be hard.
Is Guest Posting Still Worth It?
To repeat, guest blogging is hard; and it should be hard. That's the way link building has gone since the black and white animal algorithm updates.
Guest blogging can still be an excellent marketing tool and one that everyone should consider, but you must be aware of the investment required. If you are aiming to do more than just build links then the investment is well worth it. Producing the right content for the right sites in your niche will open your site up to more traffic and awareness which in turn will lead to new clients and influencers for your business.
However, if you're hoping to get something from firing out 10-100 guest post requests per day using an automated tool, then you're out of luck.
Are you still guest blogging? What's your response rate from outreach? Let us know in the comments.
Posted under: