When is a Service Request not a Service Request? When it's an Incident.
Today we have an insight into applying ITIL® to a real business situation from Damovo's ITIL Expert Andy Prentice. Andy discusses the challenges faced when trying to use ITIL as a set of rules instead of a framework. Come down to Brighton for your ITIL Foundation course to begin your ITIL Training.
After I had achieved my ITIL Expert certificate, I decided to join a number of forums/groups on LinkedIn to discuss my favourite subject – ITIL – with like-minded individuals, much to the amusement to my colleagues who see the exercise as me overly-indulging in 'geekdom'.
Admittedly, there have been a few discussion threads and responses that have made me chuckle and sit back in shock in equal measures. But there has been one debate in particular that has divided opinion and has reminded me of the importance of remembering that ITIL is a framework to work towards and not a set of hard-and-fast rules to live or die by.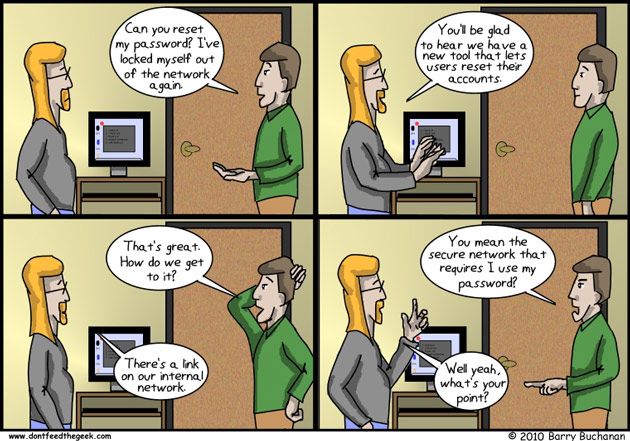 The question posed was "Should a Password Reset be treated as an Incident or a Service Request or a Change Request?"
My initial reaction to the question was simple; it's a service request.

Why? Because when I request my password to be reset (typically on internet websites that I rarely use – or a service which required a password strength beyond my 'usual') it is because I am the reason it needs resetting – i.e. I have forgotten it and therefore I am my own root cause to this break in service. In fact, I would be embarrassed to call it a break in service so I'll just 'request' that the Service Desk kindly throw me a bone…
It would have been remiss of me not to consider the logic behind the other options though.
Andy Prentice
31 Jan 2014