PRINCE2 Quiz
Now you can test your knowledge of PRINCE2® with our interactive PRINCE2 Quiz!
Split into 11 bite-sized parts, this quiz tests your understanding of PRINCE2 2009 Themes and Processes.
Our PRINCE2 quiz is ideal for revision for your PRINCE2 Foundation and PRINCE2 Practitioner exams or for testing your knowledge before coming on a PRINCE2 course.
 To work through our PRINCE2 quiz, use the links below: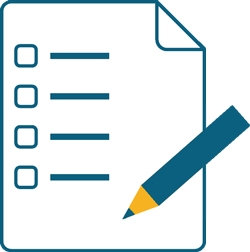 For comprehensive instructor-led PRINCE2 training, examination and certification, delegates should attend one of our public PRINCE2 Foundation training, PRINCE2 Practitioner training or the full qualification PRINCE2 Foundation and Practitioner in Brighton, UK. 
Head over to our PRINCE2 Resources page for more help with your PRINCE2 revision.
This PRINCE2 quiz is written by Silicon Beach Training and does not represent real PRINCE2 exam content.
Andy Trainer
8 Apr 2014