Managing Quality in PRINCE2
The word "theme" is used in PRINCE2® to refer to the various crucial aspects of a project, why they should be a priority, and how they should be controlled. They are known as themes because they are referred back to throughout the whole PRINCE2 process.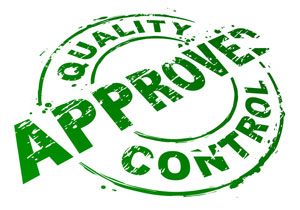 The PRINCE2 themes are Business Case, Organisation, Plans, Progress, Risk, Quality and Change. A few weeks ago, I talked about the Plans theme of PRINCE2, and now it's time to outline the Quality theme. Of course, we go through all the PRINCE2 themes and processes in our PRINCE2 training courses, to equip you to pass the exams and to give you real-world knowledge that you can apply as soon as you return to work.
Quality of the output is a priority within PRINCE2 projects - and of course for all business owners, CEOs and project managers. Once the customer's expectations of quality have been identified, standards will be documented and processes put in place to check throughout the project lifecycle that these quality standards are going to be met. Part of the quality theme is ensuring that these processes are being used correctly.
Andy Trainer
19 Jul 2012