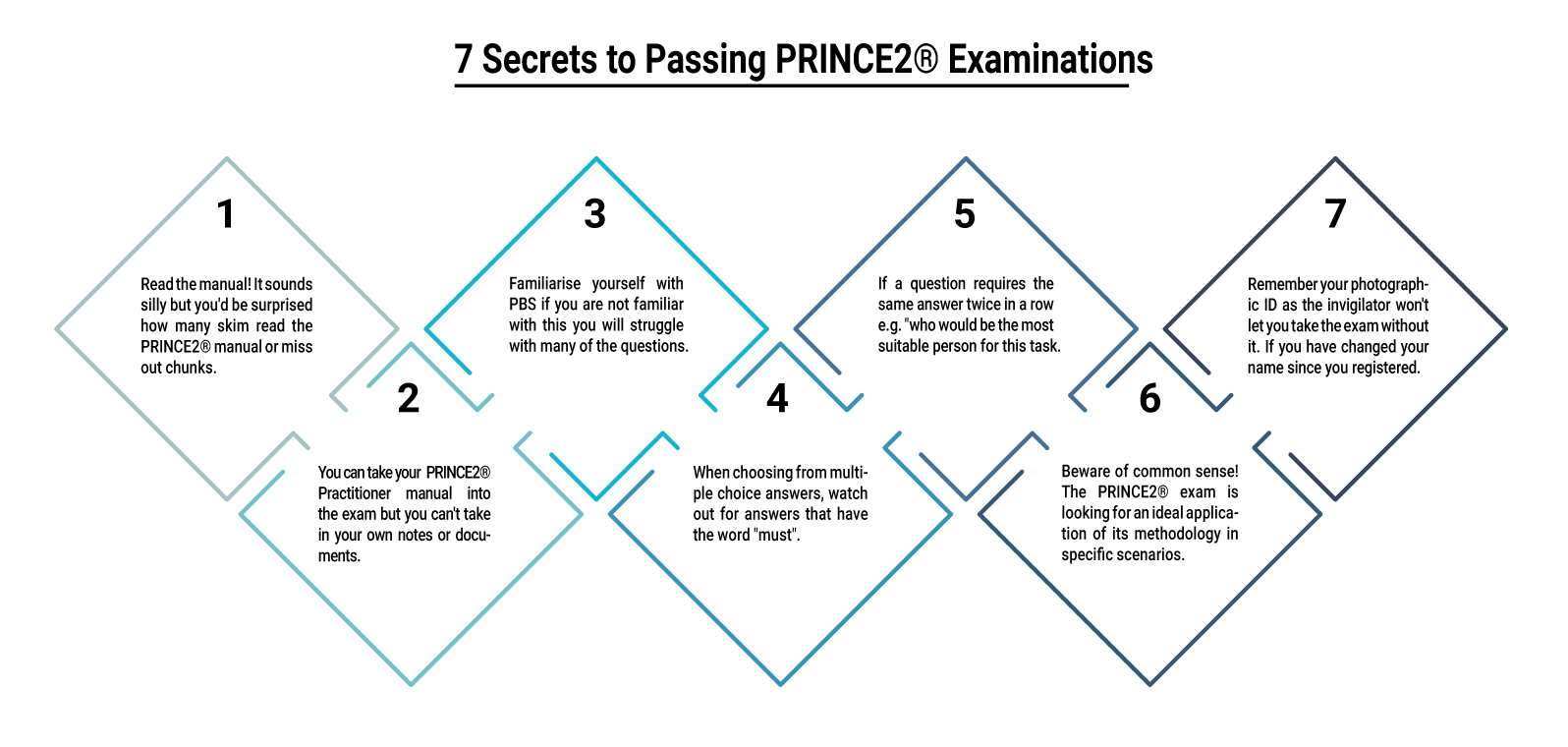 7 Secrets to Passing PRINCE2 Examinations
Our PRINCE2® training courses in Brighton are taught by professional trainers with an extensive background in Project Management.
We are so confident that they will guide you all the way to a pass that we'll give you the training again for free if you're not one of the 99% that do! You can find out more about our exam guarantee on our PRINCE2 Training page.
For more comprehensive tips to help you pass your exam, download our free PRINCE2 Practitioner Exam Tips eBook.
Already done the training and about to sit the exam tomorrow?
Read these handy tips to help you perform to your best:
1: Read the manual! It sounds silly but you'd be surprised how many skim read the PRINCE2 manual or miss out chunks. Our five-day PRINCE2 Practitioner training is very intensive, so do yourself a big favour by reading the manual right through in advance.
Andy Trainer
30 Apr 2010