PRINCE2 Practitioner Exam Tips - DOWNLOAD
We have created our comprehensive downloadable PRINCE2® Practitioner Exam Tips eBook to help delegates who will be taking the PRINCE2 Practitioner examination.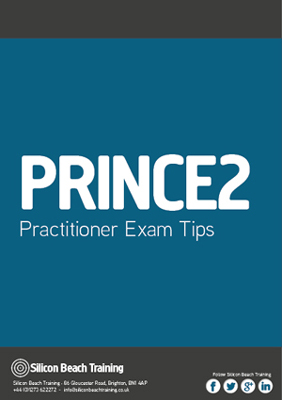 Just knowing the PRINCE2 syllabus is not necessarily enough to get you through the PRINCE2 Practitioner Exam – learning some good exam techniques can significantly increase your chances.
This guide is used by delegates on our PRINCE2 Practitioner Training course and we have now made it available to download here for all those who are interested in the PRINCE2 Practitioner Qualification.
Please note that this guide alone will not prepare delegates to sit the PRINCE2 Practitioner Exam! It is intended to be used in conjunction with our PRINCE2 Training courses. We offer both thePRINCE2 Foundation Training course andPRINCE2 Practitioner Training course.
In this guide you will find helpful hints on how to manage the booklets and read the information you are provided with, as well as how to manage time during the examination, and some techniques you can use for answering the different styles of questions.
We hope that this will be a helpful guide for completing the sample PRINCE2 Practitioner papers you will be provided with. If  you have any of your own tips you would like to add - feel free to add them in the comments section below.
For more help learning PRINCE2, download our other project management eBook Managing a Project - Getting Started.
Andy Trainer
13 May 2011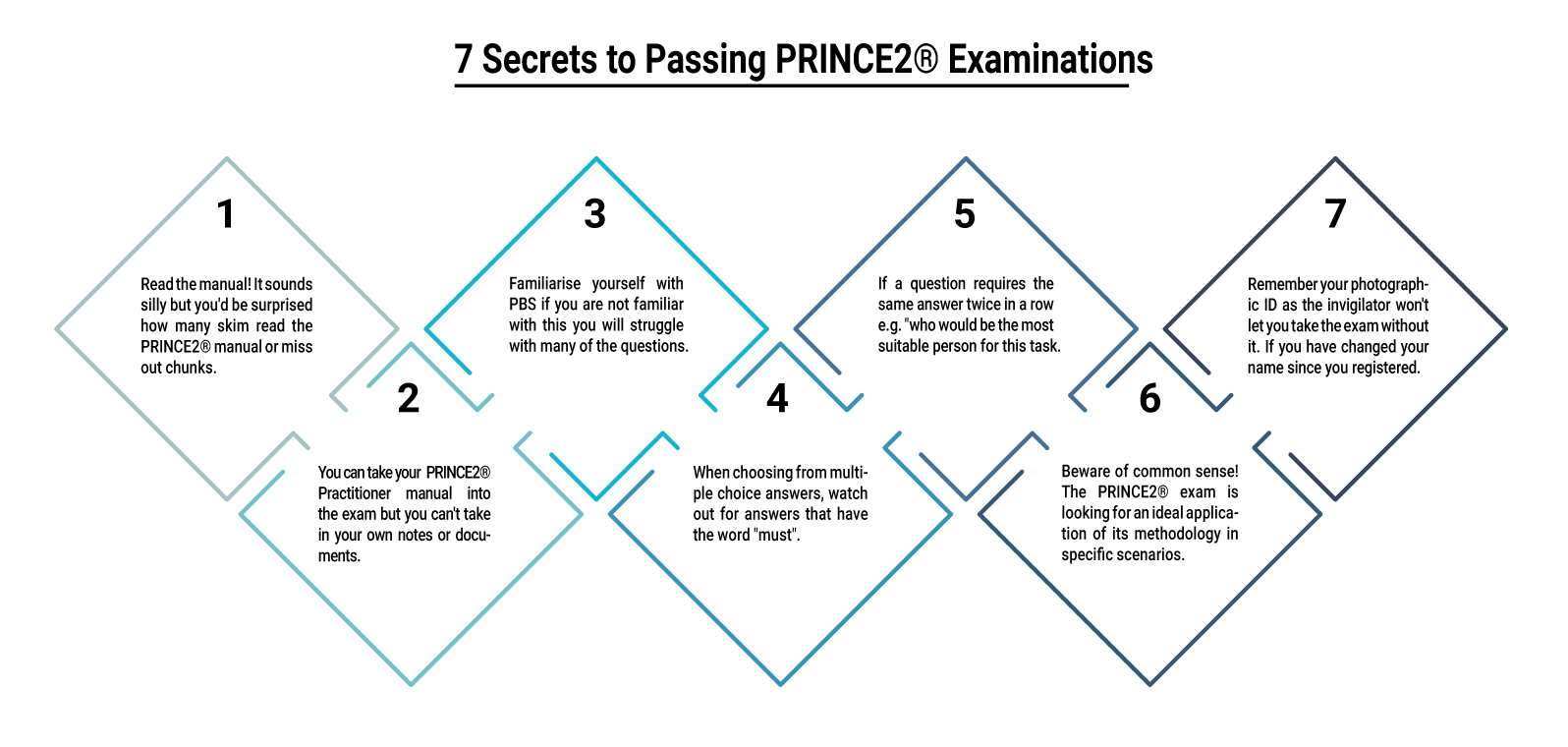 7 Secrets to Passing PRINCE2 Examinations
Our PRINCE2® training courses in Brighton are taught by professional trainers with an extensive background in Project Management.
We are so confident that they will guide you all the way to a pass that we'll give you the training again for free if you're not one of the 99% that do! You can find out more about our exam guarantee on our PRINCE2 Training page.
For more comprehensive tips to help you pass your exam, download our free PRINCE2 Practitioner Exam Tips eBook.
Already done the training and about to sit the exam tomorrow?
Read these handy tips to help you perform to your best:
1: Read the manual! It sounds silly but you'd be surprised how many skim read the PRINCE2 manual or miss out chunks. Our five-day PRINCE2 Practitioner training is very intensive, so do yourself a big favour by reading the manual right through in advance.
Andy Trainer
30 Apr 2010