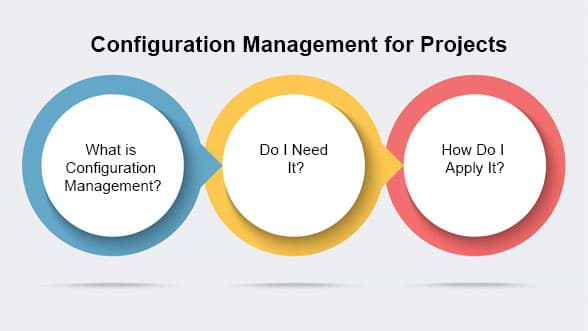 Configuration Management for Projects
Once you have gained your PRINCE2 Practitioner qualification, or attended Intro to Project Management training and started working on projects, you should be considering the different ways to keep projects running smoothly. One of these is configuration management.
The term configuration management conjures up all sorts of questions for project managers, firstly;
What is configuration management?
Do I need it?
How do I apply it?
What is Configuration Management?
Whether we realise it or not, configuration management exists all around us. For example, the make and model of your car or phone, the version of software you use at home or at work and the documents you use in your daily lives could be version controlled.
Essentially what configuration management covers is how we identify things that need to be version controlled, track these items by keeping records, using naming or labelling the latest versions and control the items by getting approval and ensuring that master copies are kept safe.
Do I Need It?
In a project environment, you will at the very least be generating a large amount of paperwork that as a minimum you will need to manage by configuration management.
Have you ever experienced that situation in a meeting when glancing across at a colleague's collection of paperwork, you notice that they have a later or earlier version of the documentation you have?
If configuration were being managed in your project environment, this situation should not happen.
Ideally, you would at least manage your important documentation by ensuring that approved versions are baselined (approved) and then if changes are required, a new version number is generated. This provides a useful history to review where changes were made or for comparison at the end of the project to compare to the original objectives.
In addition, some projects may also create products or deliverables that would benefit from being managed through configuration. Consider the following questions:
How will we identify these products?
Where will we store the products?
What storage retrieval and security will be in place?
Who will be responsible for configuration management?
These questions lead me onto the next big question which is:
Claudine
10 Oct 2012