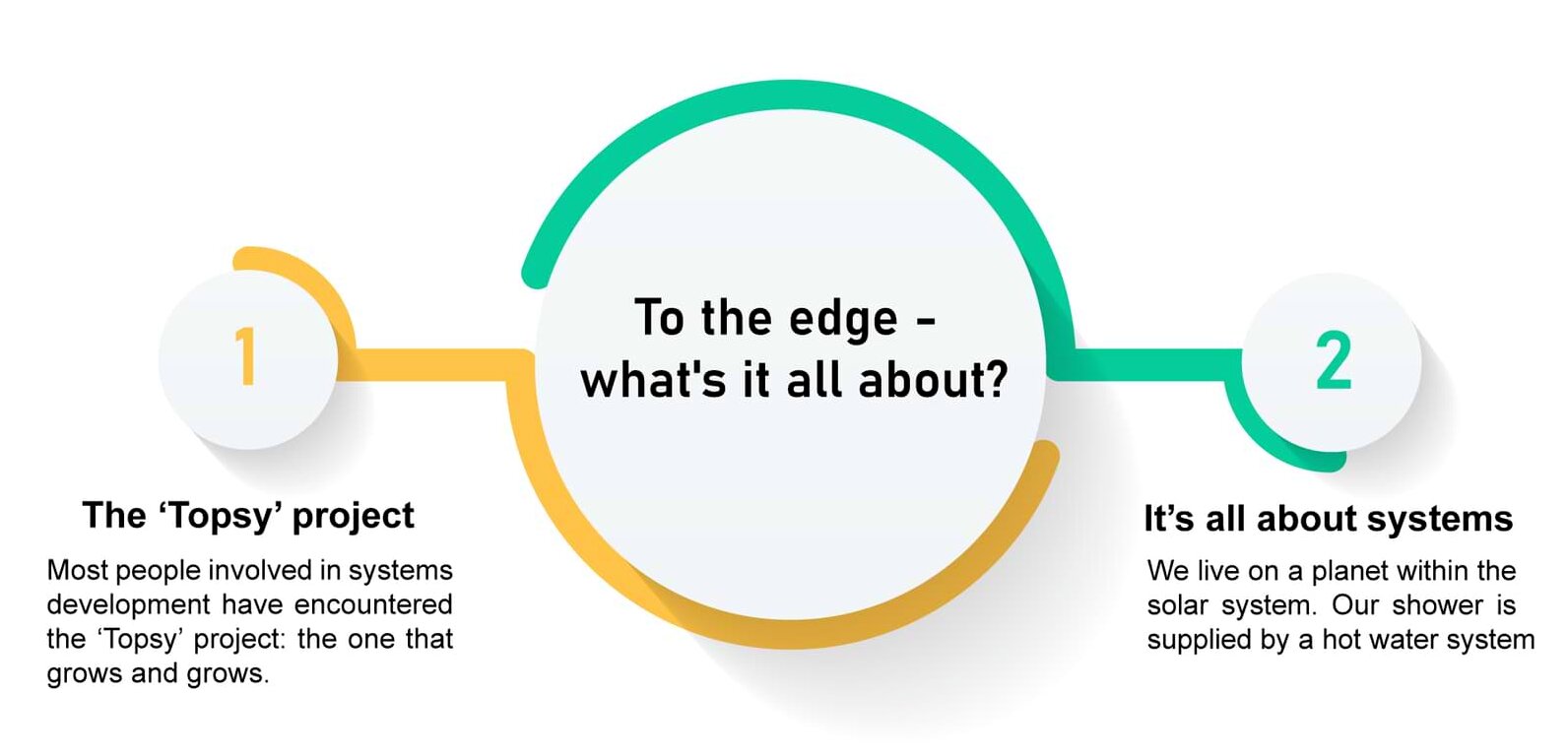 To the edge - what's it all about?
There are many different ways to manage something and the methodologies of PRINCE2®, Agile, SCRUM and ITIL® help. In this post our expert John A G Smith explains how a system or 2 can keep our world spinning on the correct axis!
It's all about systems. Whether you're looking at something as small as an individual business task or as large as a whole company, they're all systems. We're surrounded by the things. We live on a planet within the solar system. Our shower is supplied by a hot water system. I'm writing this on a computer system. Indeed we are each our own individual system: the human body.
Image - Panel 6 Solar Systemm, Ralph Buckley
So what, I hear you say, is a system? And what qualifies each mentioned above as one of them?
It is generally accepted that a system has five components: Inputs, outputs, processes, stores and a boundary.
John A G Smith
5 Aug 2016