Andy Trainer
4 Feb 2013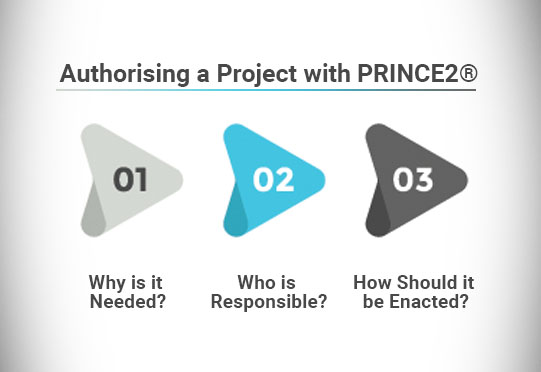 Authorising a Project with PRINCE2
Within the Directing a Project (DP) stage of PRINCE2®, authorising a project is a particularly important process.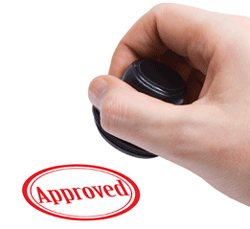 Without it, the next stage plan cannot be approved which means that the project cannot proceed.
In this post we'll take a look in more detail at why it is a necessary process, who is responsible for each aspect and how it should be carried out.
If you'd like to find out more about PRINCE2 processes like authorising a project, try our PRINCE2 Courses.
Why is it Needed?
By using this process it means that the project board can make sure that there is:
An acceptable Business Case in place (read 'What is a Business Case?' for more details)
The goals and methods of the project match that of the corporate strategy
An acceptable set of tolerances (and scope) has been set
Risks are accepted and outlined fully
The right controls have been set
Who is Responsible?
Responsibility for ensuring adequate authorisation of the project falls to the Project Board but those with a Project Assurance role must advise and make the board aware of anything critical to the decision-making process.
How Should it be Enacted?
All objectives of the project must be made clear to all
Said objectives must align with corporate objectives and strategy
All responsibility and authority must be delegated appropriately
The Business Case must be accepted
Anything learnt from previous projects (either from successes or failures) must be adapted into the Project Plan
Make sure the Project Plan falls within the project's constraints
Controls must be agreed to be suitable for particular project
The plan for the next stage of the project must already be accepted
Product descriptions must be accepted
The draft Project Initiation Document must be adapted appropriately
All strategies regarding areas such as risk and quality must be approved as fit for purpose
Approve the Benefits Review Plan
Approve set limits for deviation in both next stage and project overall
Put in writing approval for next stage and pledge required resources
Set date for review of next stage i.e. end stage assessment
Make all stakeholders aware that the project has been authorised.
In practice, the Project Board will likely be aware of certain aspects necessary to the authorisation process through regular informal contact with the Project Manager.
However, setting out clear and targeted assessment dates and stage reviews is essential to the successful completion of a project; just because the board already has some information doesn't mean the authorisation process should be skimmed over. This will harm the project's overall salience and legitimacy.
If you'd like to learn more about processes like Authorising a Project, try our PRINCE2 Practitioner Courses in Brighton.
Posted under: