Andy Trainer
12 Jul 2007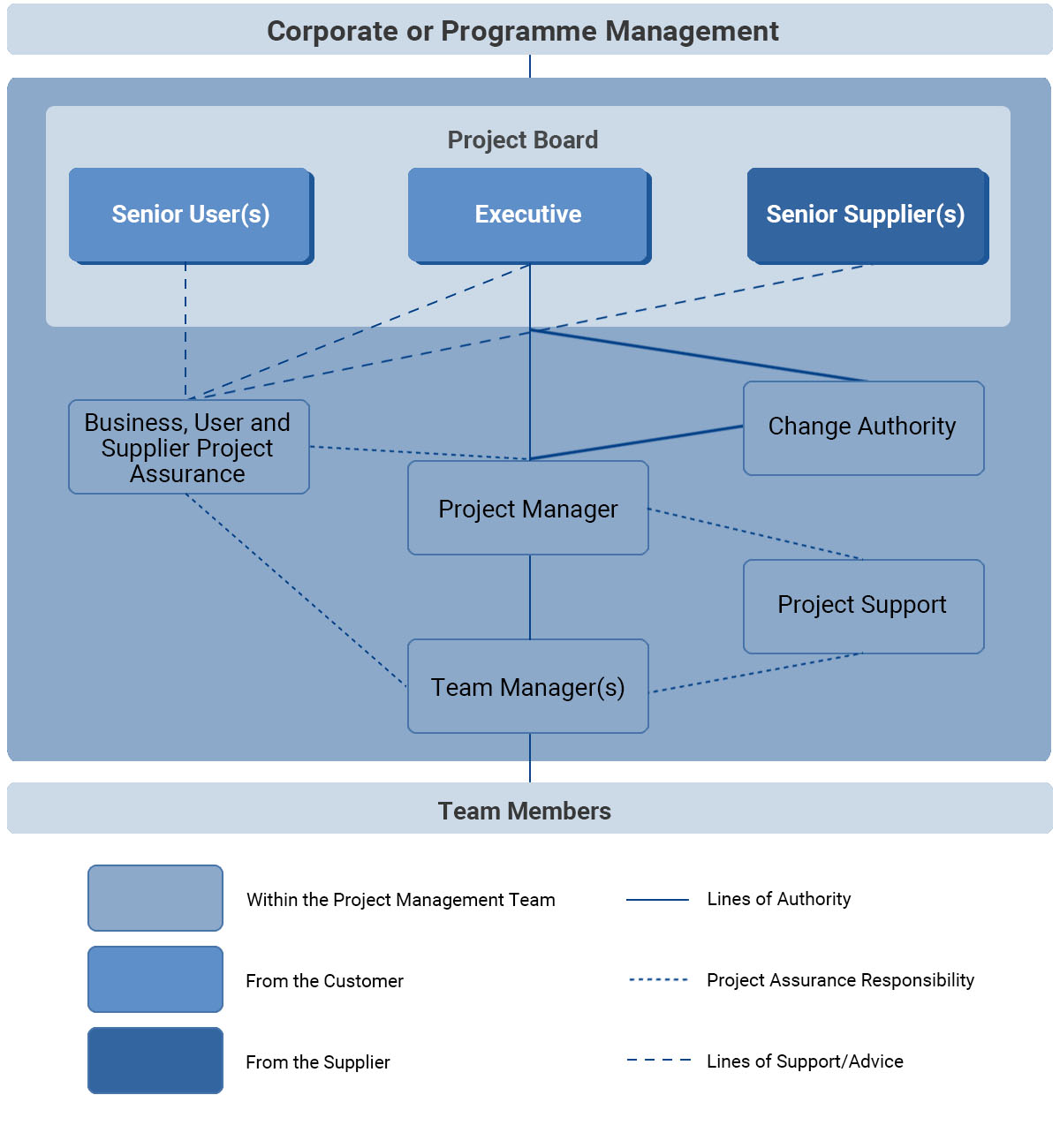 Organisation THEME
PRINCE2® Themes – Organisation
The purpose of the Organisation theme is to define and establish the project's structure of accountability and responsibilities (the who?).
There are four layers of management in a project:
Corporate or Programme Management
Project Board
Project Manager
Team Managers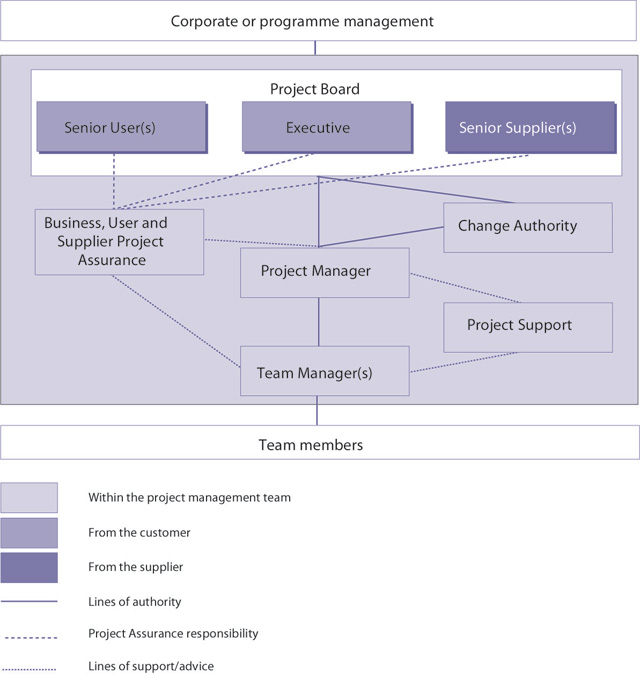 Executive – a key decision maker who owns the business case
Senior User – Provides user resources. Defines and verifies user requirements and expectations.
Senior Supplier – Provides supplier resources.
Project Assurance – Advises on selection of team members. Advises on stakeholder engagement.
Project Manager – Prepares strategies. Reviews and updates project management team structure. Prepares role descriptions.
Team Managers – Manage team members. Advises on team members and stakeholder engagement.
Project Support – Provide administrative support to the project management team.
Some of the PRINCE2 roles cannot be shared or delegated. The Project Manager role cannot be shared or the decision making roles and responsibilities of the Project Board or Project Manager.
The Project Board is responsible for any publicity and dissemination of information about the project to the outside world.
Learn more about the Organisation Theme on our PRINCE2 Foundation and Practitioner Training Courses.
Posted under: