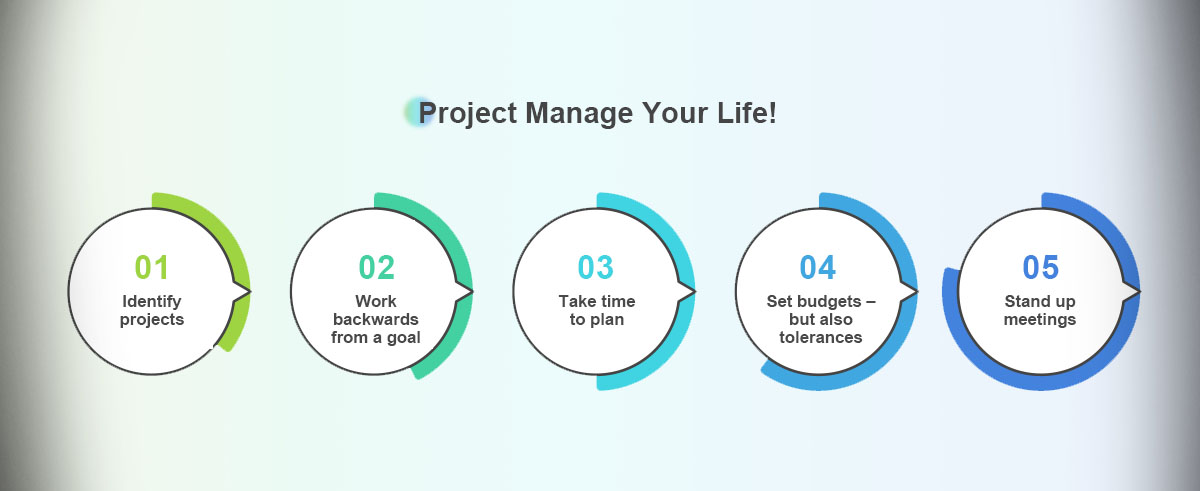 Project Manage Your Life!
The skill of knowing how to manage projects is increasingly useful for businesses and definitely make someone more employable – our project management courses have never been so much in demand, particularly PRINCE2. But project management techniques are not just for work. You can use the practices in your personal life, to become more efficient and to reach your goals.
1. Identify projects
In business, the first step towards project management is to identify past, present and future developments that have as yet not been seen as projects. Once projects are identified, formal goals can be set and project management techniques can be applied.
You can use this in every day life, especially if you realise you keep hoping for a change that never comes. Making a decision to make the desired change happen immediately makes it become more achievable. Things that could be dealt with as projects include writing a book (see below) and planning an event such as a holiday or wedding; but also every day things like huge to-do lists that you keep putting off.
While you are identifying the project, identify the goal. You may sometimes find it's different to what you expect. For example, you may say your goal is to write a novel, but this is not actually the end point for most people - once you start thinking of it as a project you realise your goal is really to get the novel published.
2. Work backwards from a goal
Once you identify a goal, working backwards step-by-step to the point where you are now is a very efficient and controlled way of achieving it.
Using the example of getting your novel published, you identify your goal and approach it as a project:
 Andy Trainer
12 Jul 2012