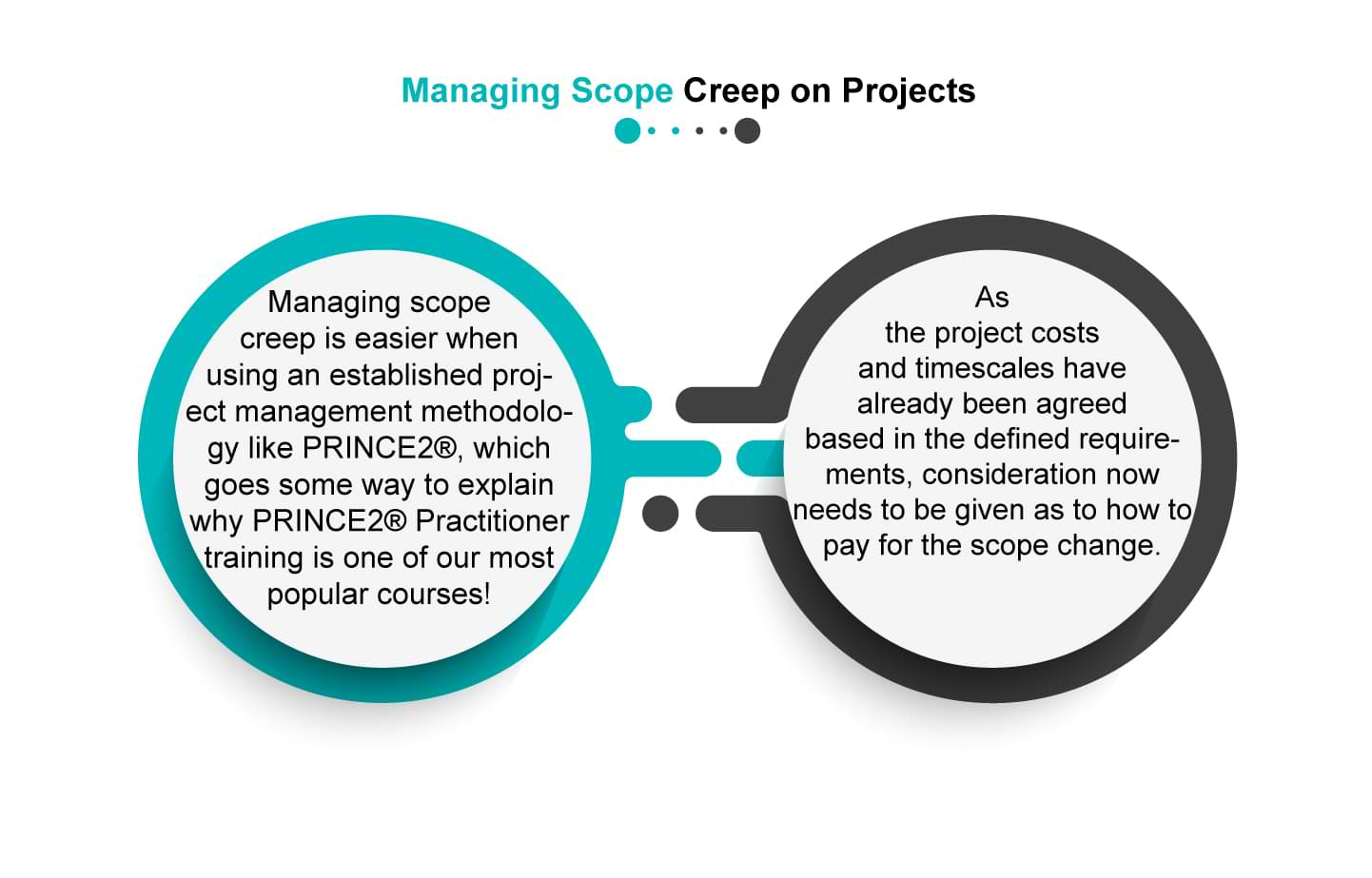 Managing Scope Creep on Projects
Scope creep is a project manager's nightmare, which makes it an important part of our Introduction to Project Management course. In this post, our PRINCE2 and project management trainer Claudine gives a brief oversight of scope creep and how to manage it.

Firstly let's clarify what scope is. It is the boundaries of what will be included or excluded from your project. For example:
Features or functionality of a product
Information or data included or excluded
Organisations or stakeholders
Procedures or processes
Managing scope creep is easier when using an established project management methodology like PRINCE2, which goes some way to explain why PRINCE2 Practitioner training is one of our most popular courses!
Why is it important to define scope?
One of the biggest gripes project managers have is of the "moving goal posts" or scope creep. This involves a large number of additions or changes to the requirements of a project, resulting in timescales and budgets to be exceeded. In addition, it also becomes difficult to plan and resource a project that is in a constant state of flux and transformation.
So it is important that scope is managed correctly so that the project manager is able to deliver a product within their objectives of time, cost, quality, scope, risk and benefit.
by Claudine
6 Nov 2012