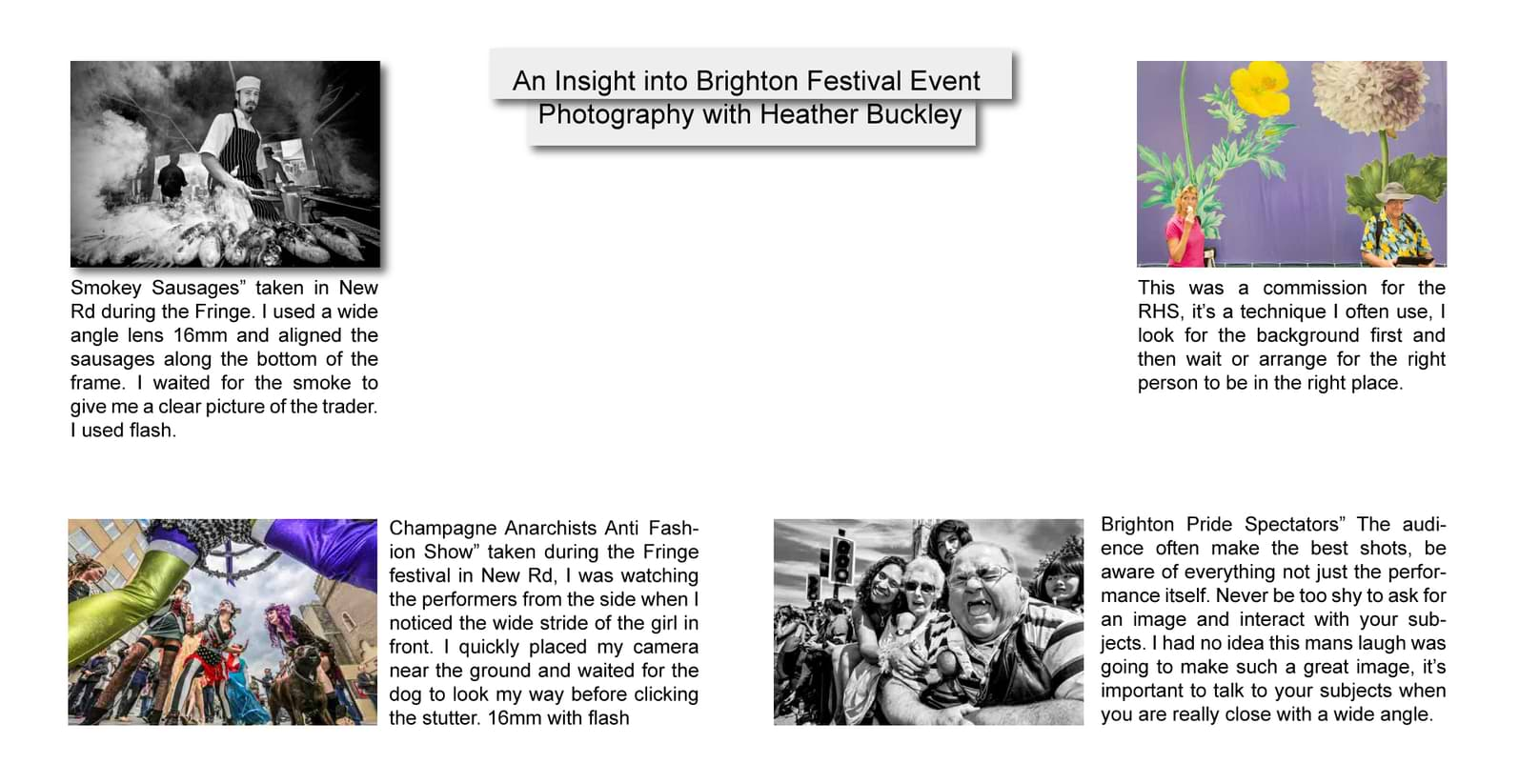 An Insight into Brighton Festival Event Photography with Heather Buckley
Heather is always advocating Brighton as being one of the best places in the world for event photography; she was recently quoted in the Argus after her "British Life" photography award for saying so. Heather has been thinking of organising some event photography courses for a while. It's something she has had great experience in. She has been running the Street Photography course in Brighton and has it off to a fine art. Learn invaluable photography tips during the day, have some fun, and take advantage of the opportunities that Fringe City, an annual Brighton Fringe event, provides.
There will only be two courses running during the Brighton Fringe Festival. They will take place on the 3rd and the 16th May. Delegates will start at Silicon Beach Training, where they will look at and discuss some of her favourite techniques, and how they might be achieved.
All the action is just down the road, so you can go down and warm up before the characters arrive, have a go at shooting before having lunch at a pre-booked cafe.
Places will be restricted to 6, Heather has a timetable prepared so everyone gets some time, more shooting takes place after lunch before taking the images back to Silicon Beach for reviews and a demonstration of Heather's favourite processing tips.
Find out more or book a place on our Event Photography course.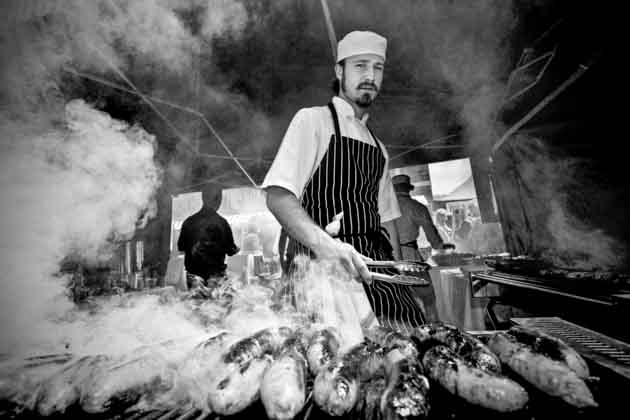 Charles Byard
27 Mar 2015