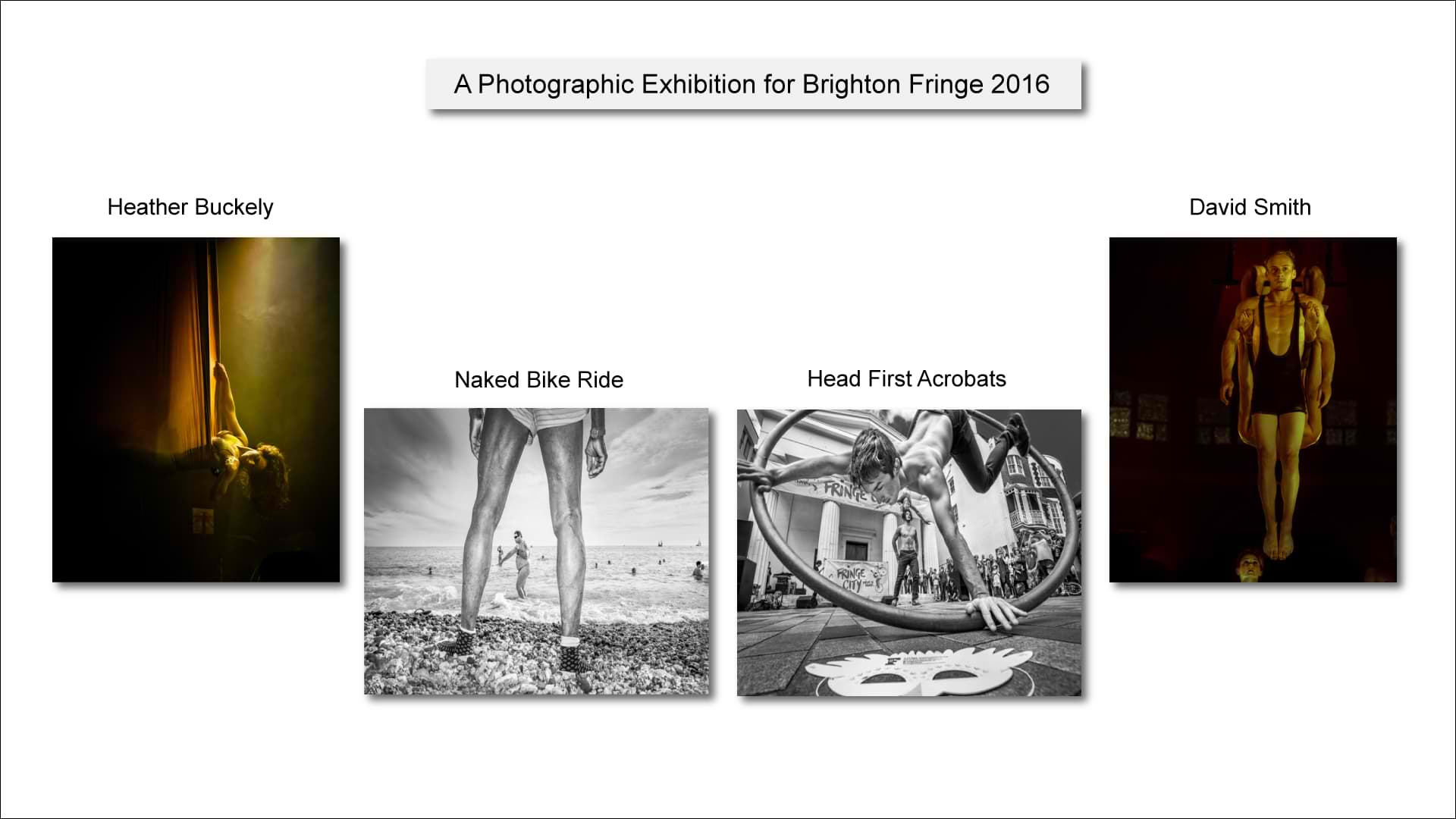 Fringes of Brighton - A Photographic Exhibition for Brighton Fringe 2016
This year the city celebrates the 10th anniversary of the Brighton Fringe and the 50th anniversary of the Brighton Festival.
In the spirit of the celebrations this year Heather Buckley and David Smith are exhibiting 'Fringes of Brighton' 5th May – 6th June 2016 – a showcase of photographs from events in Brighton taken over the last decade at MADE in North Road Brighton.
The exhibition is well worth a visit, it'll make you smile and so will the the coffee, lunch, and cakes.
The work that goes into putting on an exhibition requires a lot of the skills that we teach here. Photoshop and Lightroom of course, but also social media and content marketing. Many artist need to be thier own publicists these days. I managed to speak with Heather and David about their work and also with Leigh-Anne who opened the Gallery and Cafe MADE earlier this year.
I grabbed Heather today to talk about how she produces some of her amazing shots. I enjoy photography so it was a good opportunity to gain a little insight, particularly into the action shots.
Melissa Marie, Le Scandal Brighton Fringe 2008 - Heather Buckely
Sarah Longbottom
25 May 2016