PRINCE2 Project Templates and Case Studies Downloads
One of the questions we're most commonly asked by delegates attending our PRINCE2® Training is "how does this apply in the real world". Whilst a good PRINCE2 Foundation or ;PRINCE2 Practitioner course should get you through your exam (which I'm pleased to say we're very successful at with a 97% pass rate), PRINCE2 is essentially a toolkit, and it's equally important to understand how you'll actually use these tools back at the office.
We achieve this by using PRINCE2 certified trainers who have extensive real-world experience as project managers who can help you to understand how the PRINCE2 processes and themes apply to real projects.
PLUS - everyone can now download free PRINCE2 Project Templates and PRINCE2 Case Studies from our Free Resources section.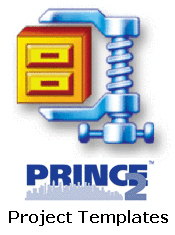 Download the PRINCE2 Project Templates for a zipped folder stuffed with documents in Word and Excel format that you can use at every stage of your PRINCE2 project.
Download the PRINCE2 Case Studies for real-world insights in to how the British Council and Suffolk County Council have benefited from PRINCE2.
If you have any questions about the PRINCE2 method or are interested in attending a PRINCE2 training course, call our office on 01273 622272 or e-mail us at info@siliconbeachtraining.co.uk
Andy Trainer
18 Nov 2009