PRINCE2: Corporate/Programme Management Controls
Within the PRINCE2® framework, the relationship between the corporate/programme management and the project management is important to define, especially with regard to progress. In this post, we'll explain the roles that corporate/programme management (hitherto c/p management) must fulfill and clearly set out the responsibilities of the project management in terms of notifying and updating c/p management on the progress of the project.
You can learn how to apply PRINCE2 to your projects on our PRINCE2 Practitioner Course.
Philosophy
For c/p management, it's about spending as little time as possible involved in the project whilst still maintaining overall control. This is termed 'management by exception'. Effectively this means that the c/p management approve the initial project plan and it's constraints, and then receive weekly or monthly updates (or whatever interval is appropriate for the time-frame) from the project management. So long as everything is running within the approved constraints, there should be no need for regular face-to-face meetings.
If the project does go outside of these pre-approved parameters then it is the c/p management's prerogative as to whether a review meeting is necessary.
Aside from overall approval of the direction and parameters of the project, the c/p management has other responsibilities to ensure the project runs effectively: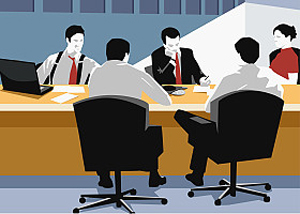 Andy Trainer
17 Dec 2012