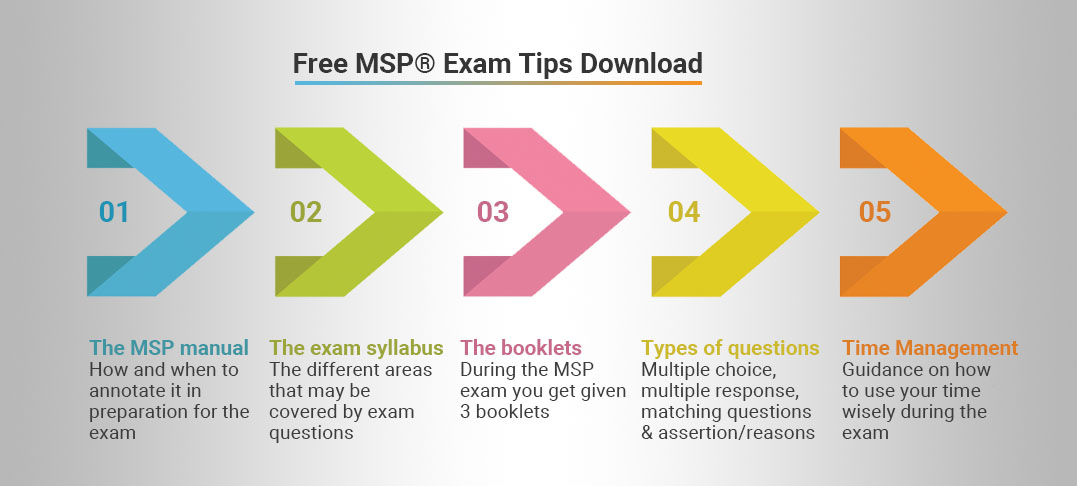 MSP Exam Tips - Free Download
By popular demand, we present our downloadable MSP® Practitioner Exam Tips PDF. We created this to help prepare those coming on our MSP Practitioner course for the exam, and have since been overwhelmed by how valuable it has proven to be!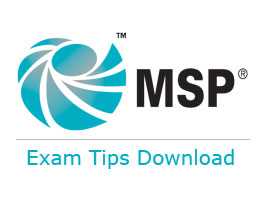 The MSP Practitioner Exam is taken on the final day of our MSP Practitioner training course. We are very proud of our pass rates - so proud in fact that we offer a MSP exam pass guarantee!
We feel that one of the reasons our training has such good results - both in terms of exam pass rates and feedback from delegates after returning to work - is that we provide extensive support before the course
begins and once it's under way. This download is just one way we put together workbooks and resources above and beyond the MSP manual.
Of course, knowledge of MSP theory is needed to pass the practitioner exam, and the course covers this in depth. Our trainers also provide real life case studies to help put the theory into context and to make your training easy to apply once you return to work. Finally, we provide focused exam tips to help you understand what will be expected of you during the exam.
Andy Trainer
20 Jul 2012