How to Read Body Language - Tips for Trainers
When running training courses, it's important to pick up on signs from delegates and also understand how you present themselves. In this blog post Shaun (who runs our Train the Trainer courses) explains how body language and communication is just as important as what you say when running effective workshops.
It's Not What You Say, It's How You Say It & What You Look Like
The impact we make on others results not only from what we say and how we say it but also from how we look. With communicating emotions it may surprise you to know that body language and voice tone account for 93%:
55% Body language
38% How we say it
7% Words we use
People may be using non-verbal communication, consciously or otherwise, to show you their needs.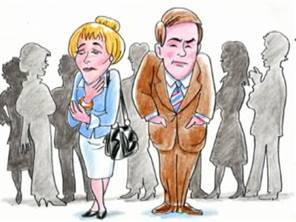 For example: Delegates are often reluctant to ask for help directly, but do give hints in the hope that someone will notice and ask.
Although body language will tell you a lot, do check out what you see to avoid misinterpretation. You can do this simply and directly.
Shaun
3 Oct 2012