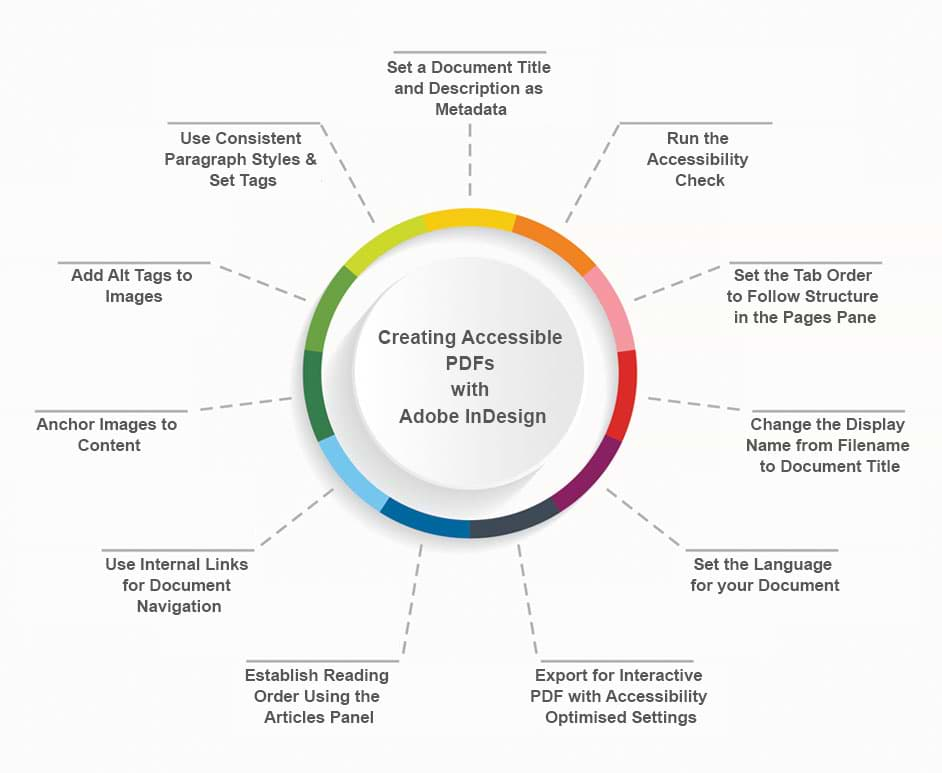 Creating Accessible PDFs with Adobe InDesign
One of the great things about PDFs is that they work with assistive technology like screen readers to allow people with disabilities to access your documents. Those with blindness, low vision or limited mobility do not always have the same access to the web that general users take for granted.
Using Adobe InDesign CS5.5 you can create and format your documents so that they are machine-readable for screen readers and assistive devices.
Not only does this make your documents accessible to more people but it also helps search engines successfully index your content – something you SEOs should be fully aware of!
Adobe InDesign is the industry standard document creation tool. However, it isn't the easiest to get to grips with. That's why our InDesign Training course is popular with those who wish to move away from basic Word documents to creating professional looking PDFs and eBooks. In fact, InDesign is steadily replacing Word as the de facto program for creating documents in businesses, therefore it is essential to upgrade your skills to meed demands. We also offer courses in other Adobe Creative Suite products including Photoshop Training, Illustrator Training and Premiere Elements Training.
Think of this guide as SEO (search engine optimisation) and AO (accessibility optimisation) for your documents.
Creating accessible documents is something that rarely comes into consideration these days, but if you think of it as a web page then you may be alarmed by how little thought goes into accessibility.
When building websites, developers think carefully about assigning tags and marking up the page for readers, and this is something we should start to do for PDF documents also. After all, if you want Google to index them you need to make it easy.
Here is how Adobe describes the workflow from InDesign to Acrobat:
Here is the step-by-step to creating accessible PDFs with Adobe InDesign CS5.5:
Aaron Charlie
5 Apr 2012